Minvej 2.0:

the healthcare app that supports the lives of people with mental illness

Every tenth Dane has a mental illness. For that reason, Copenhagen Municipality teamed up with Empact in the delivery of Minvej 2.0, an app supporting the recovery of people with mental illness and mental vulnerabilities.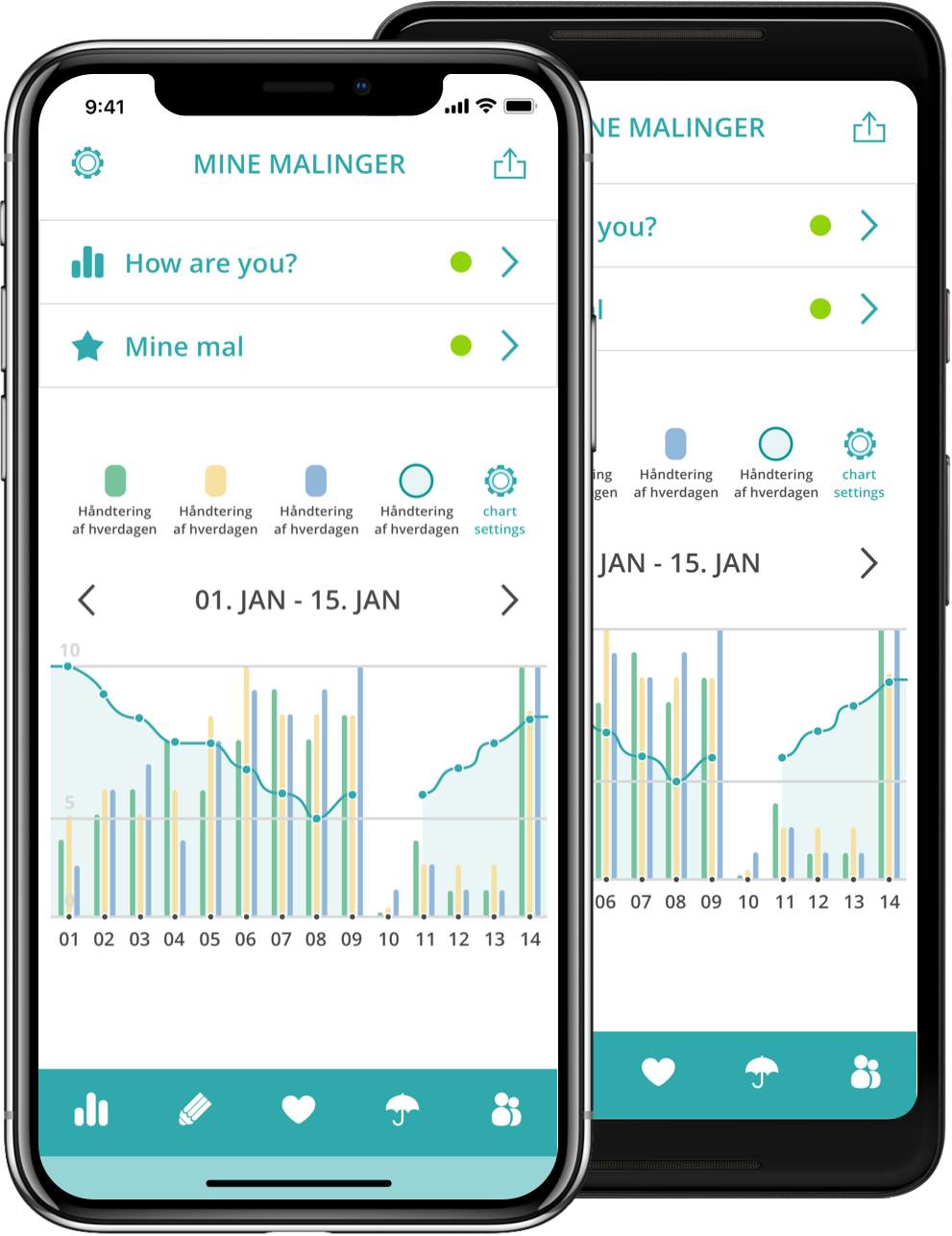 A growing number of people experience mental difficulties that range from shorter to extended periods. This creates new demands on treatment possibilities as well as a focus on prevention and rehabilitation. Copenhagen Municipality wanted to create a helpline where the mentally ill can find help and support. The cooperation with Empact turned into a personalized and meaningful self-help tool that can speed up and enhance those efforts. Several municipalities now use the app in Denmark.
Minvej enables the option to create parameters that users can measure from 0-10 and display the desired data in a graph. By clicking on a specific day on the chart, users get a detailed view of all the day's measurements.
With the app, users can define their goals with images and create daily, weekly, and long-term goals with sub-goals. Users can also see where they are in the process and get notifications when goals are reached.
Users can create folders with titles and cover photos. They can also write their reflections, discoveries, or the positive things of the day in a diary, which can be accompanied by videos, pictures, or recorded memos.
Everything users upload to the app is only visible to them, but if they wish to, they can share their prevention plan or a graph of how it is going with their professional healthcare partner or relatives.
With Minvej 2.0, efficiency and meaningfulness go hand in hand. The attractive design and user-friendly functionalities make it an inspirational mobile well-being tool that enhances healthcare professionals existing efforts in Denmark.
Minvej 2.0 is an updated version of Minvej 1.0. The new design is created in collaboration with new and experienced users of Minvej across municipalities.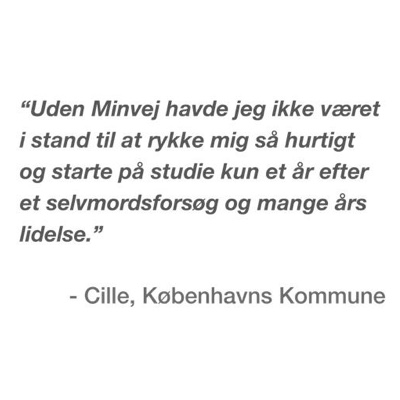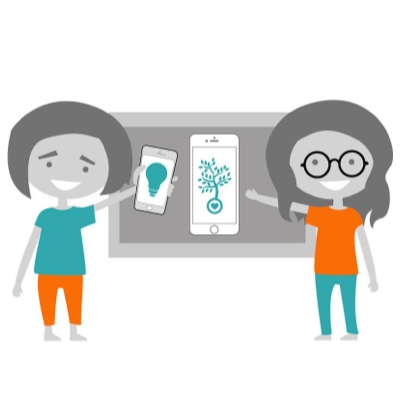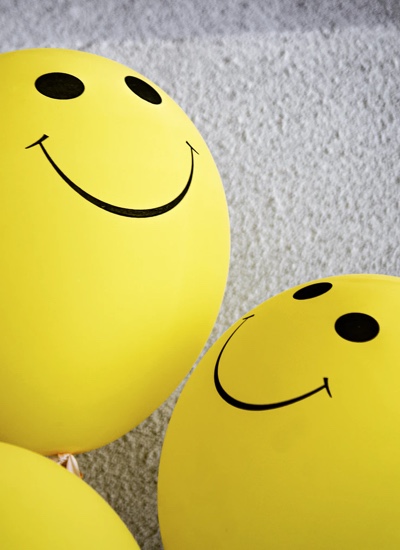 Featured
Copenhagen Municipality is the largest municipality in Denmark
It has 637,936 inhabitants and covers 86.4 square kilometres (33.4 sq mi) in area.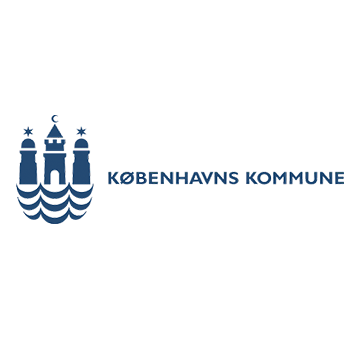 Get started
Get an Empact app for your business
We will happily assist you in creating a business case and provide a solution that fits your organization.
Get a free demo