the search engine for dangerous substances
Farlige Stoffer
With the DEMA, Empact has developed an app that makes rescue workers even better prepared to solve dangerous events involving chemical and hazardous substances.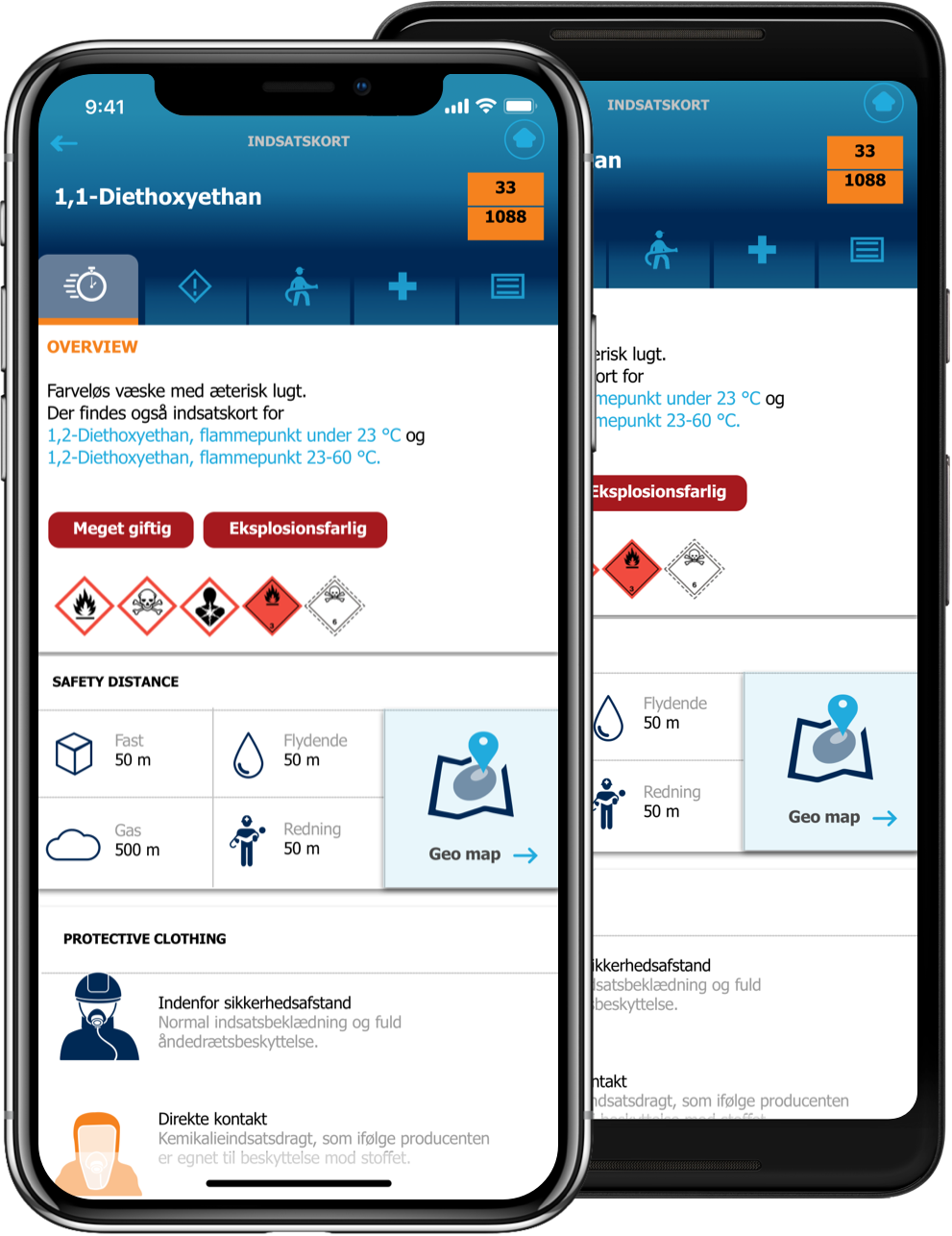 DEMA (Danish emergency management agency/Beredskabsstyrelsen) was looking for a tool that enabled authorities and professionals, such as firefighters, health professionals, and police to perform tasks involving dangerous substances in an even more efficient way. Empact is proud to have been the developer of the solution, which helps rescue workers when searching for hazardous chemicals. The app can be used as a fast and accessible digital tool to find relevant information about incidents where there are dangerous chemical substances.
A reference/search tool where emergency personnel can look up physical/chemical data and find instructions for the safest operation in the event of an accident/presence of hazardous chemical substances.
The application stores the users last five lookups in an overview, so it is possible to come back and see previous searches.
With the application, users also have access to a Geo map showing their location and emissions centre.
By selecting the applicable safety distance for the yielding substance, the area is marked with wind direction information (DMI).
The app is based on information from a series of handbooks published by DEMA, making all the material available in a digital form. Its possible to search for information offline since the app can download all data.
Even though the app is Danish only, the search register contains all UN-numbers and English names of compounds.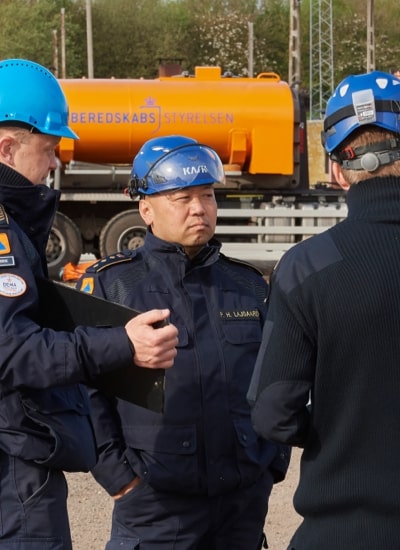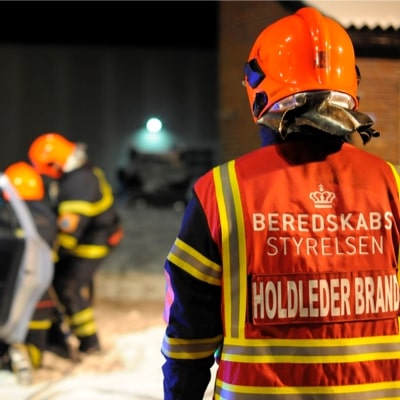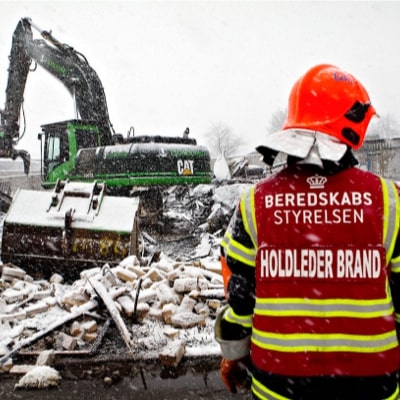 The Institution
Danish authorities for crisis and emergency assistance
DEMA prepare society for, prevent and respond to major accidents and disasters, in Denmark and abroad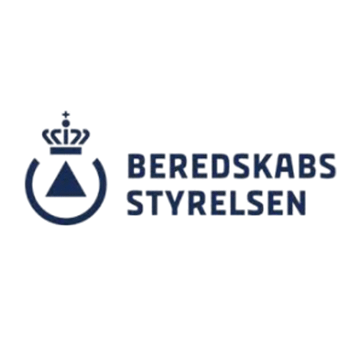 Get started
Get an Empact app for your business
Start with the demo. Then you can assess how it works before you decide to continue.
Book demo