Stay in the know with
Pandora GO
In a typical retail company, more than 50% of the workforce consists of non-desk workers. The challenge lies in connecting and engaging the employees, but how do you do that when half of them may not even have a corporate email account?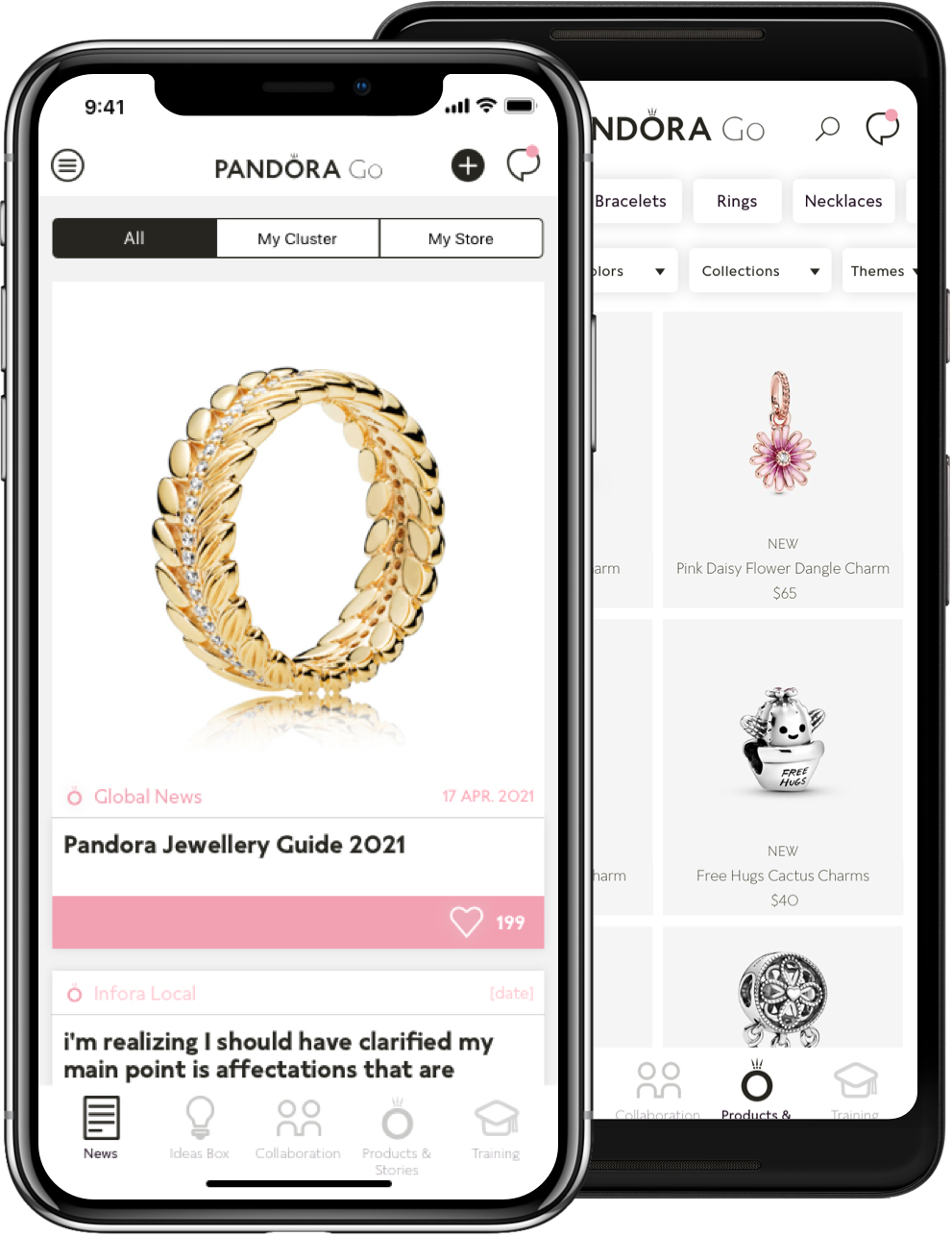 When most of your staff dont sit at a desk, keeping them updated and connected with the latest news and initiatives is probably the most crucial thing these days. They need to know where or whom to turn to for support, to share ideas and give feedback. Looking for a solution that would enhance employee engagement, promote the flow of communications and encourage co-creation across departments, Pandora teamed up with Empact to solve this challenge.
With news feed, articles and social sites, employees are always up to date with any essential global or local news.
An simple onboarding process, using articles, modules and features that educate and promote interactive learning.
A platform where co-creation enhances innovation and employee engagement, where the employees are welcome to propose ideas and share.
Employees have all the necessary information they need in order to perform their roles, to remain safe and compliant and to deliver outstanding service.
Almost everyone owns a smartphone these days, all that the employee has to do is go to their app store and download the app - the user interface and design is similar to what they know from other social platforms, making it simple for them to use.

Pandora Go ensures all 25,000+ employees have all the necessary information they need to perform their roles, to remain safe and compliant, to deliver outstanding service.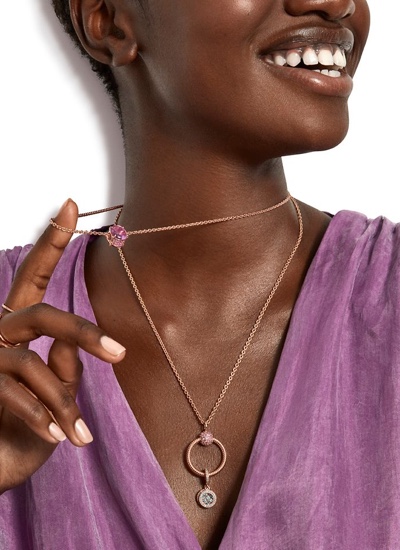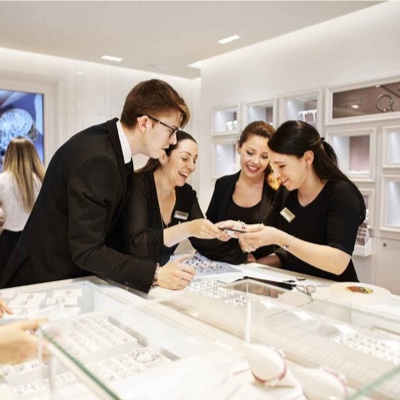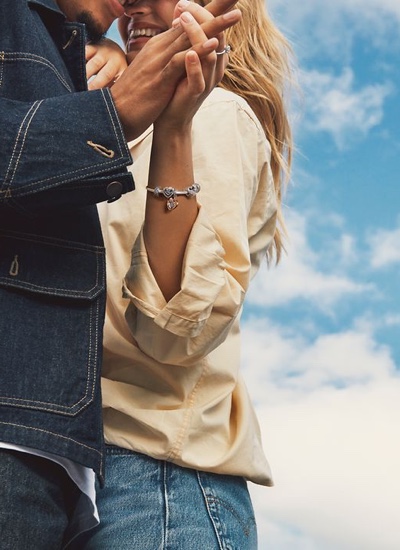 The company
World class jewellery
Pandora is a Danish, internationally listed jewellery company that designs, manufactures and markets jewellery. The jewellery is sold in more than 100 countries on six continents via approx—7,800 retailers, including more than 2,400 concept stores. Pandora operates and manages a vertically integrated business model from in-house design and production to global marketing and direct distribution in most markets.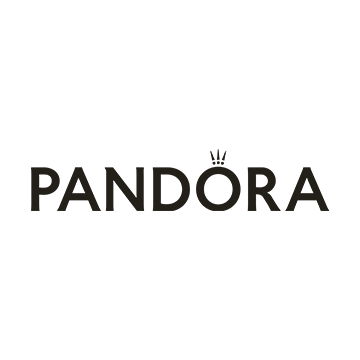 Get started
Get an Empact app for your business
Start with the demo. Then you can assess how it works before you decide to continue.
Book demo