Increase Operational Productivity
Use automation
Reduce manual and repetitive efforts and increase workflow efficiency by automating processes such as onboarding and feedback gathering.
Leverage technology
By providing your organisation with features such as real-time messaging and integration with productivity tools, you can reduce delays and increase efficiency.
Provide knowledge
Centralize and organize knowledge. Enable employees to easily access information in the app, increasing productivity and reducing wasted time.
Inform workers through
announcements

and

knowledge

Enhance operational productivity by enabling access to centralized resources for quick information retrieval, give real-time announcements and notifications to keep employees informed.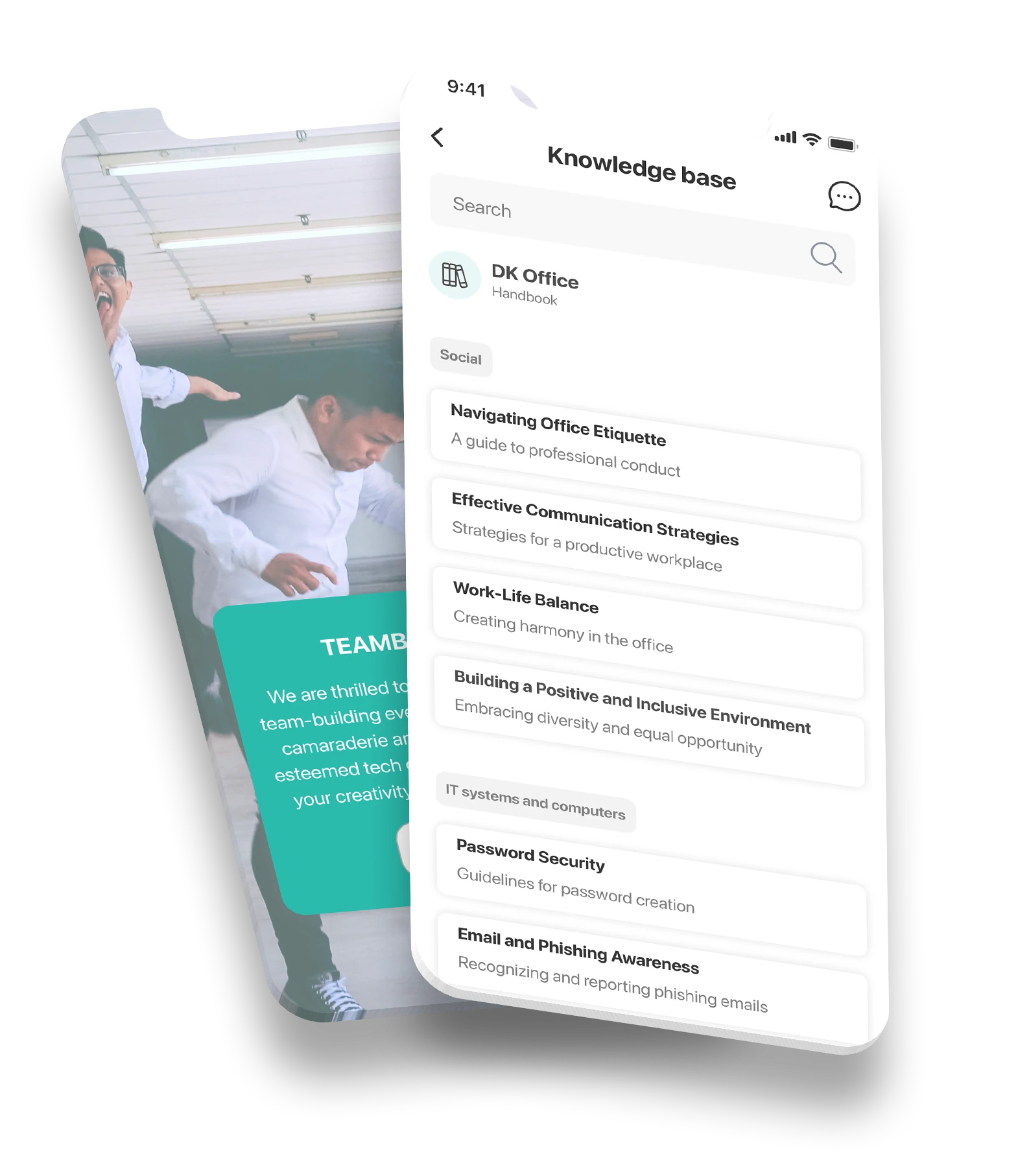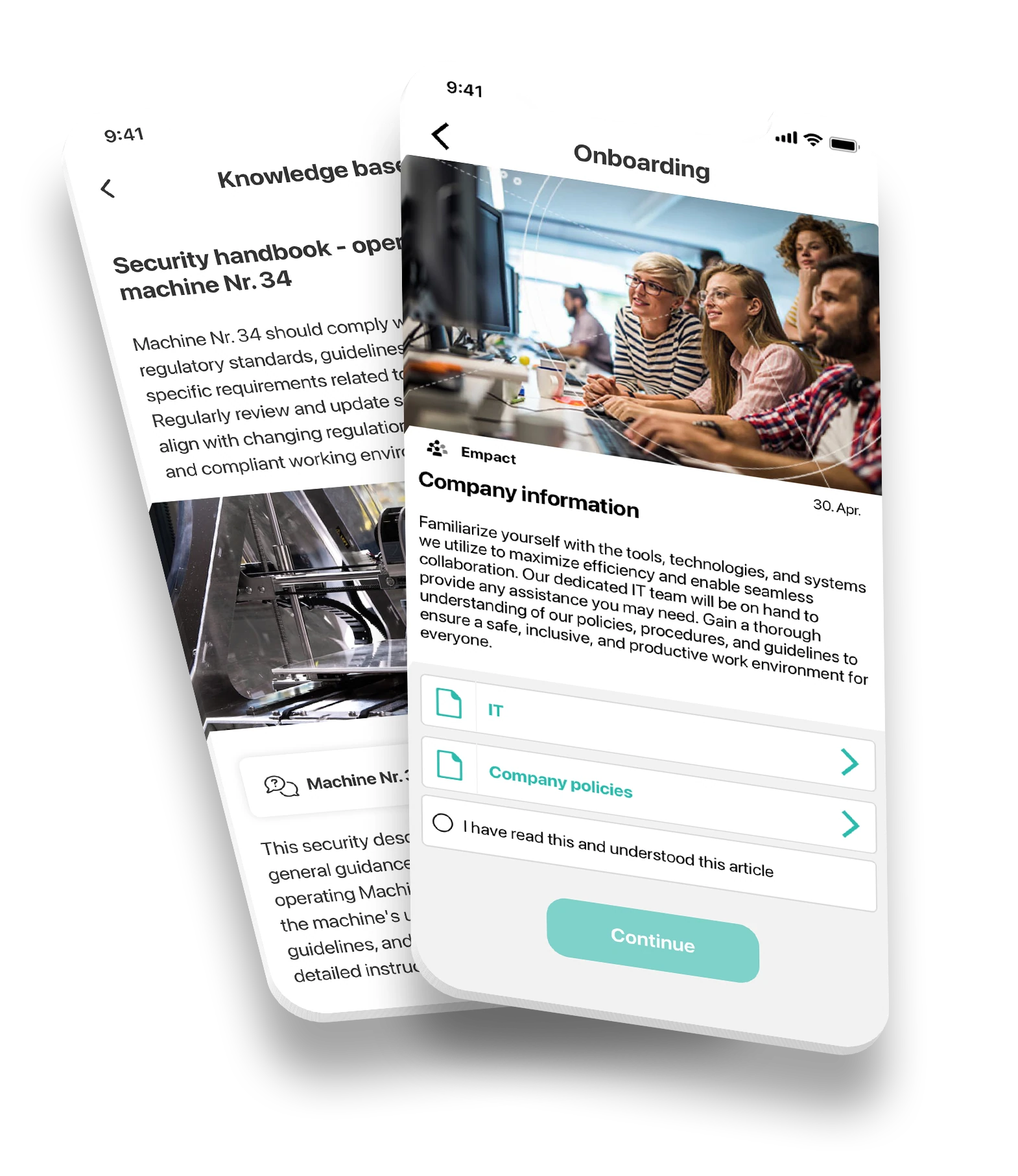 Automate

onboarding

to get a running start
Eliminate manual paperwork and reduce administrative burdens by providing automated onboarding flows, centralized knowledge and eliminating paperwork.
Use
surveys

to gather feedback

Identify areas of improvement by actively listening to employee feedback through surveys. Demonstrate commitment to continuous improvement through regular surveys.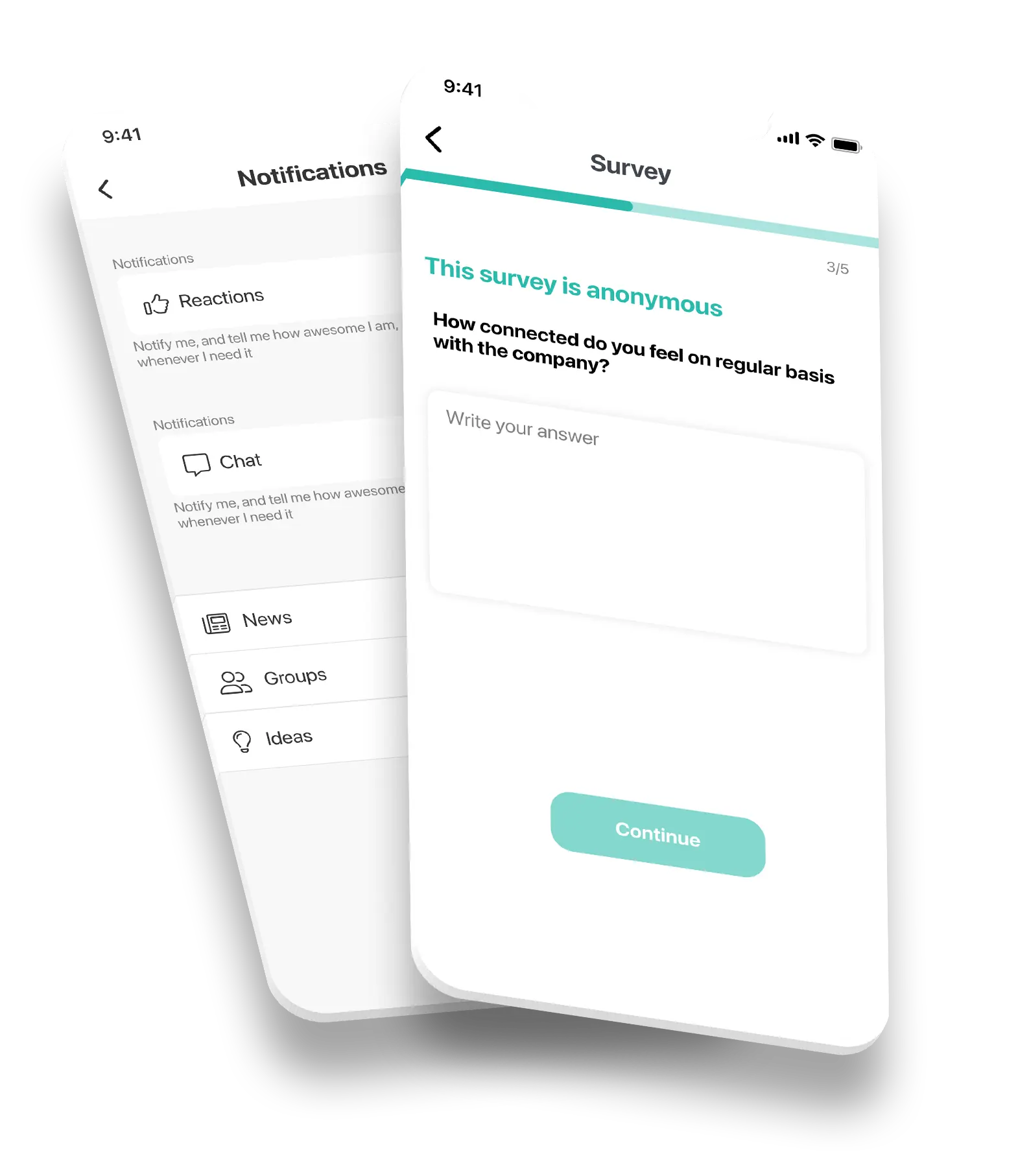 The One-Stop App to Increase Operational Productivity
Create a sense of belonging
Seamlessly integrate new hires digitally and provide real-time updates for a strong foundation for operational productivity.
Welcome communication
Enhance productivity through social group communication, fostering collaboration, information sharing, and unity.
Tear down barriers
Surveys offer insights and feedback, while well structured digital knowledge and handbooks empower employees for efficient productivity.
Operational Productivity in Practice
Elis BAS:

the internal app that automates the process for sales personnel
"The solution has satisfied our salespeople in the Nordics and we have also saved millions of DKK over the years — it has really made us more efficient".
- Morten Bisgaard, IT Director at Elis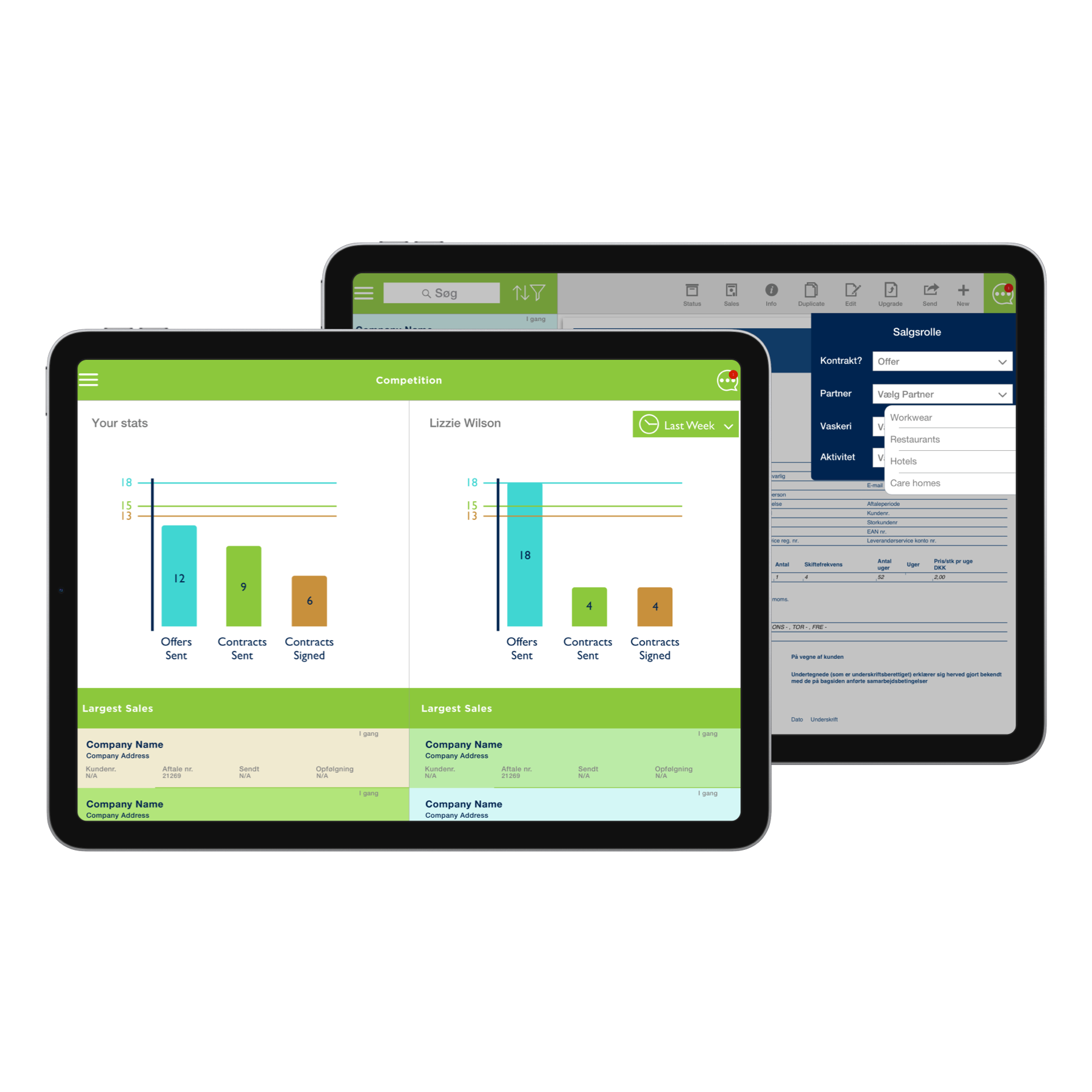 What is included?
FAQ
Dashboards
Automation
Announcements
Training
Onboarding
Task management
And much more.