Are you looking to boost...
Onboarding

flows

gives you a running start

Automatic and digital onboarding accelerates the employee's integration process, providing them with a seamless and efficient experience that helps them hit the ground running, contributing to their productivity and success from day one.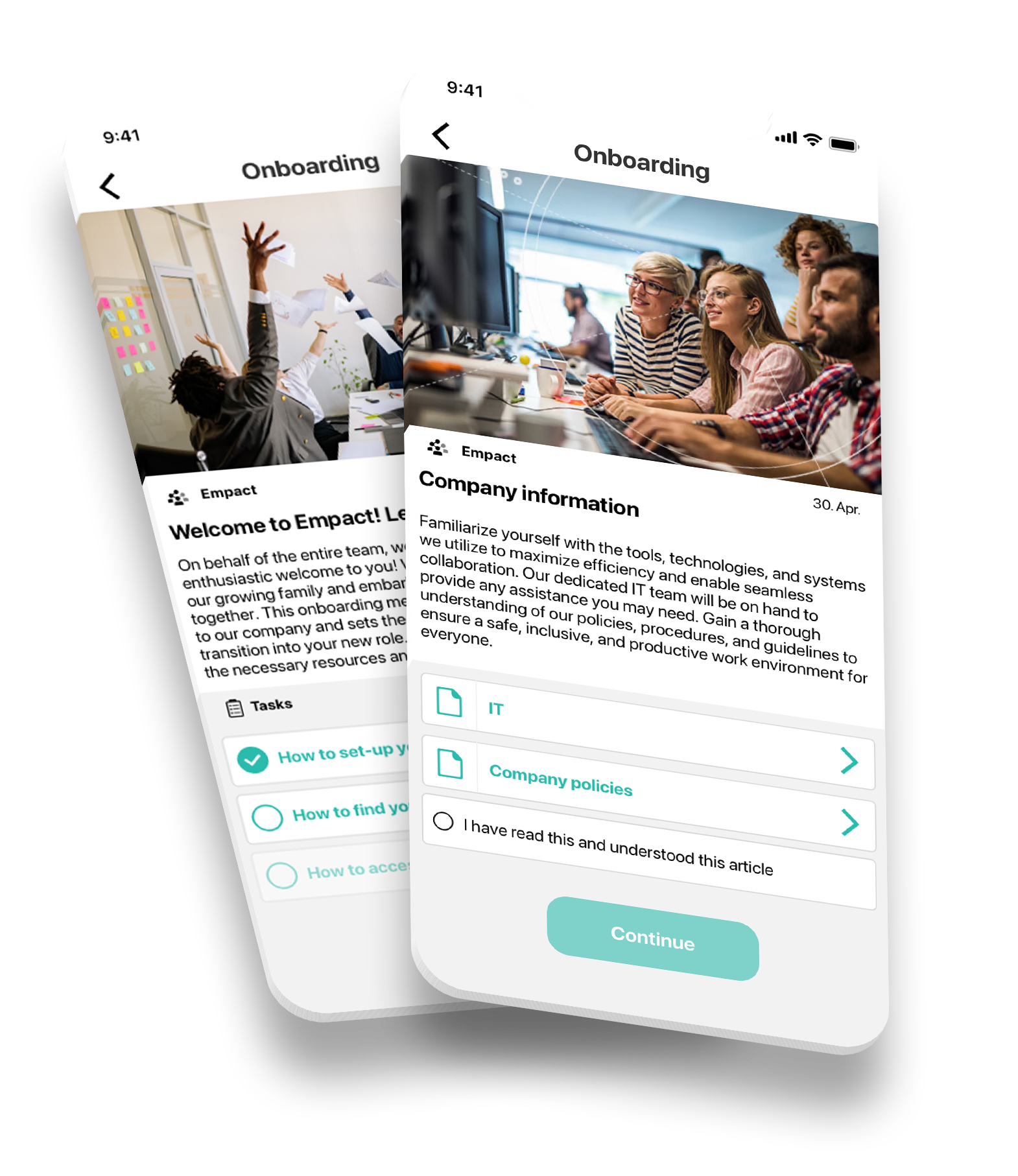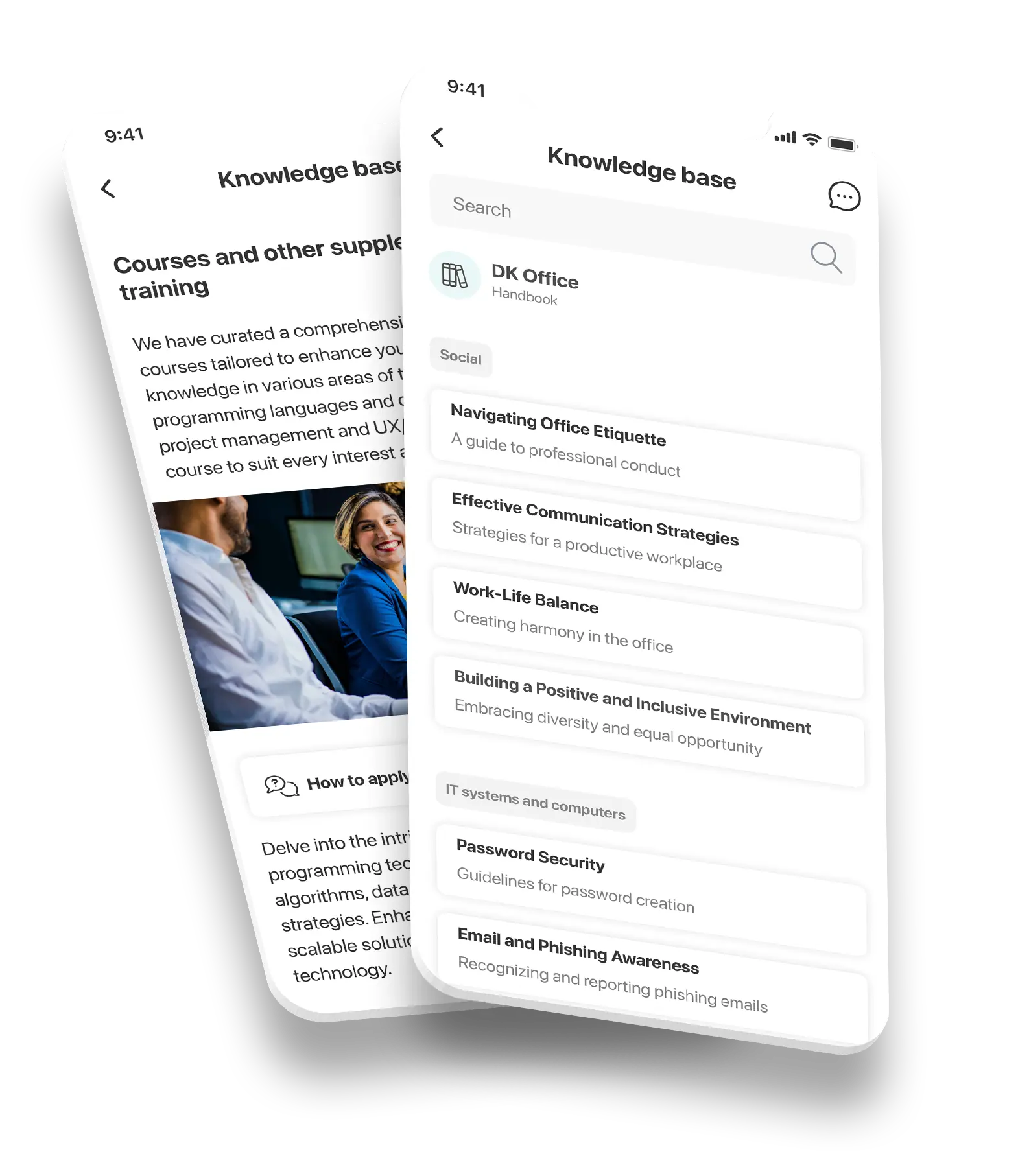 Knowledge base
removes barriers to information
Our digital and centralized knowledge base empowers employees with quick access to relevant information, streamlining workflows, promoting a culture of safety, and creating a supportive work environment.
What is included?
File sharing
Onboarding
FAQ
Announcements
Notifications
Dashboards
And much more.