Are you looking to boost...
Engage you employees with
surveys
Gather valuable insights and actionable feedback from employees, driving informed decision-making, fostering a culture of continuous improvement, and empowering employees to actively contribute to the success and growth of the organization.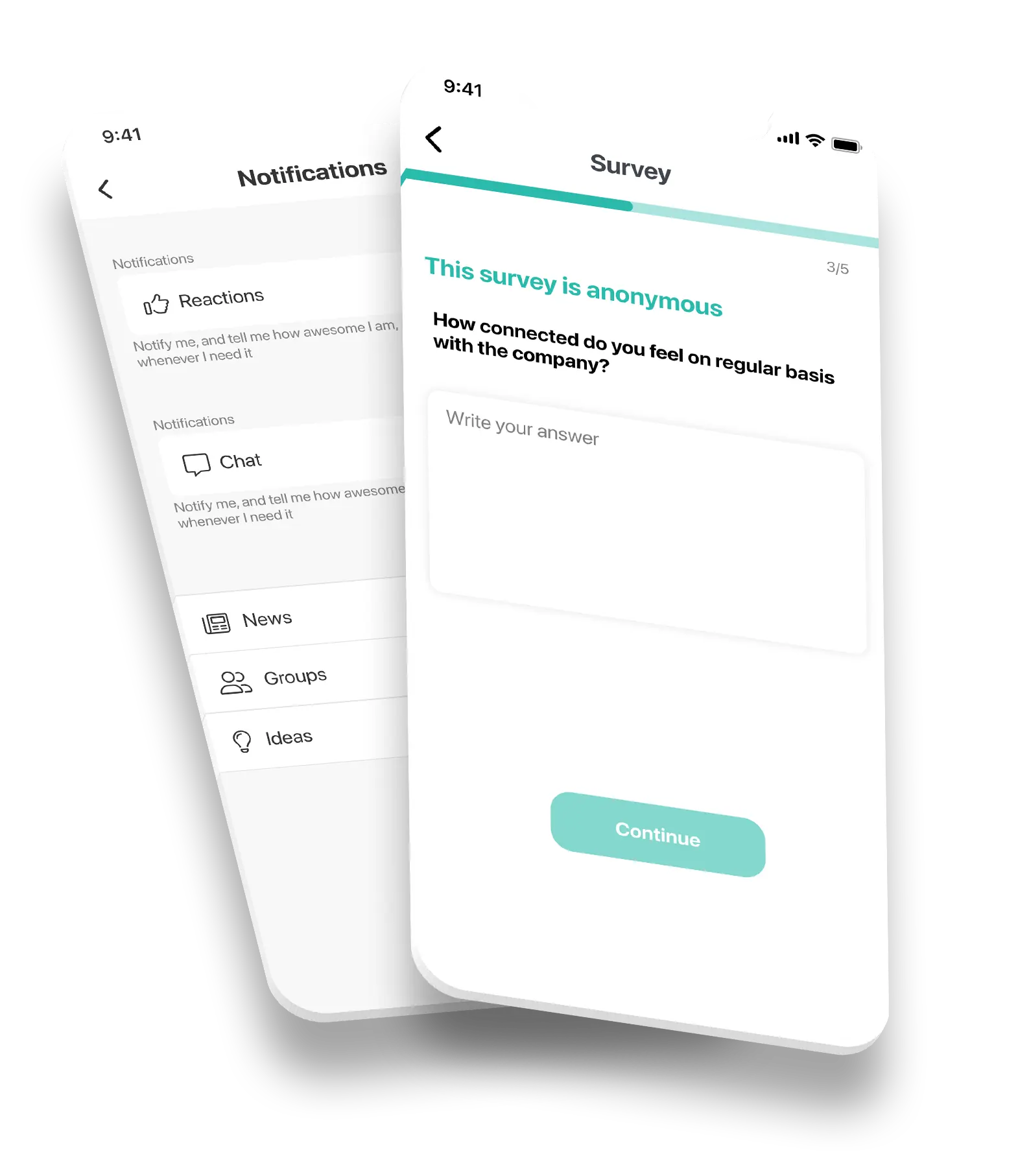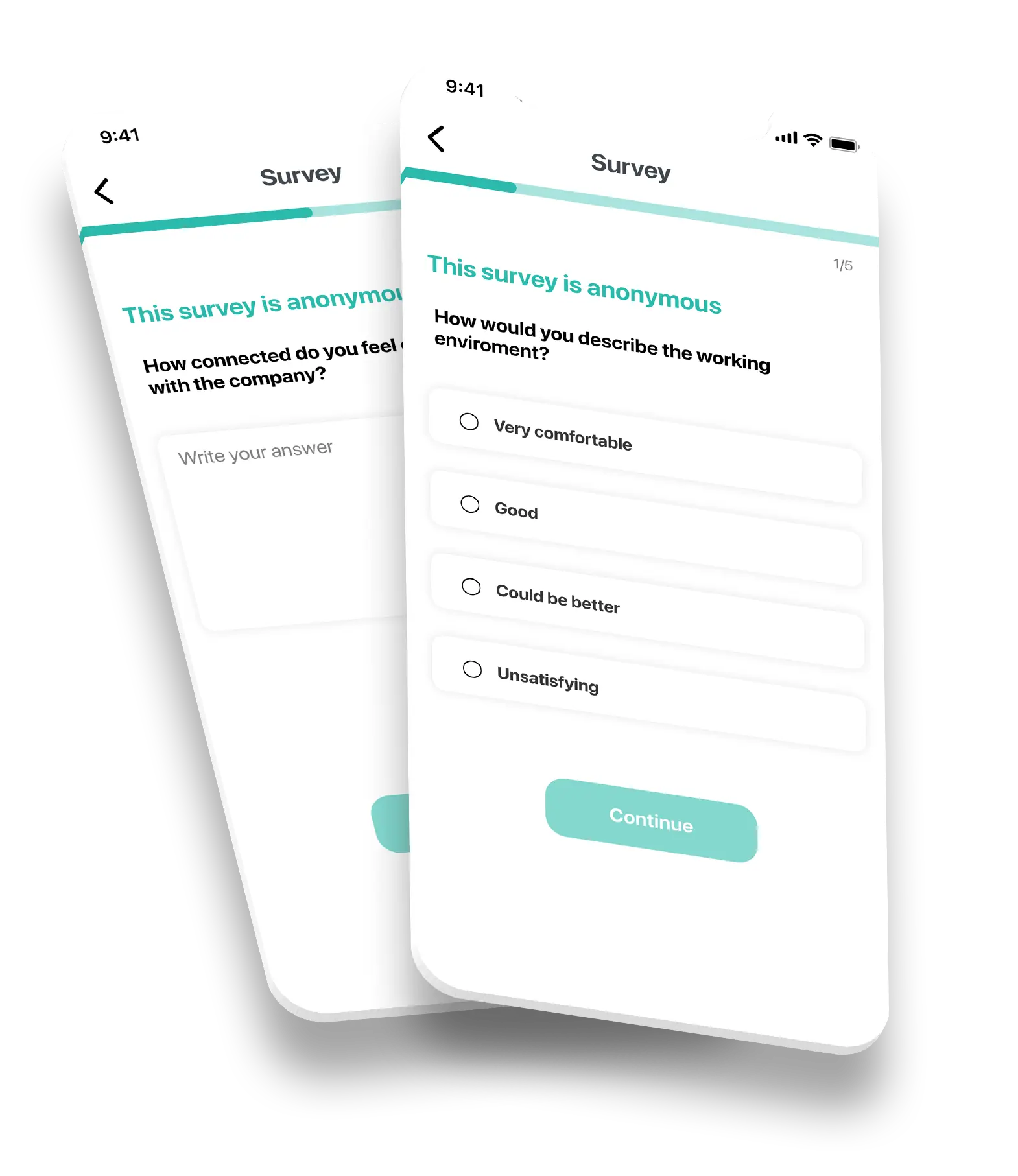 Pulse surveys
simplifies feedback process
Pulse surveys offer real-time insights into employee sentiments, enabling organizations to identify trends, address issues promptly, and make data-driven decisions that improve employee satisfaction, engagement, and overall organizational performance.
What is included?
Surveys
Pulse surveys
Scheduled & automated
Announcements
Notifications
Dashboards
And much more.