Increase employee engagement
Ask for their opinion
Foster a sense of ownership and engagement within your organization by empowering employees to share their thoughts and feel heard.
Make information accessible
By providing instant access to updates, resources, and knowledge, employees can stay informed, empowered, and engaged in their work.
Support the community
Create a supportive environment where employees can connect, share ideas, and work together towards common goals.
Keep your finger on the pulse with
surveys
Unleash the power of surveys and pulse surveys in our app to listen, empower voices, and foster a culture where opinions matter, fueling employee engagement, satisfaction, and a stronger sense of belonging.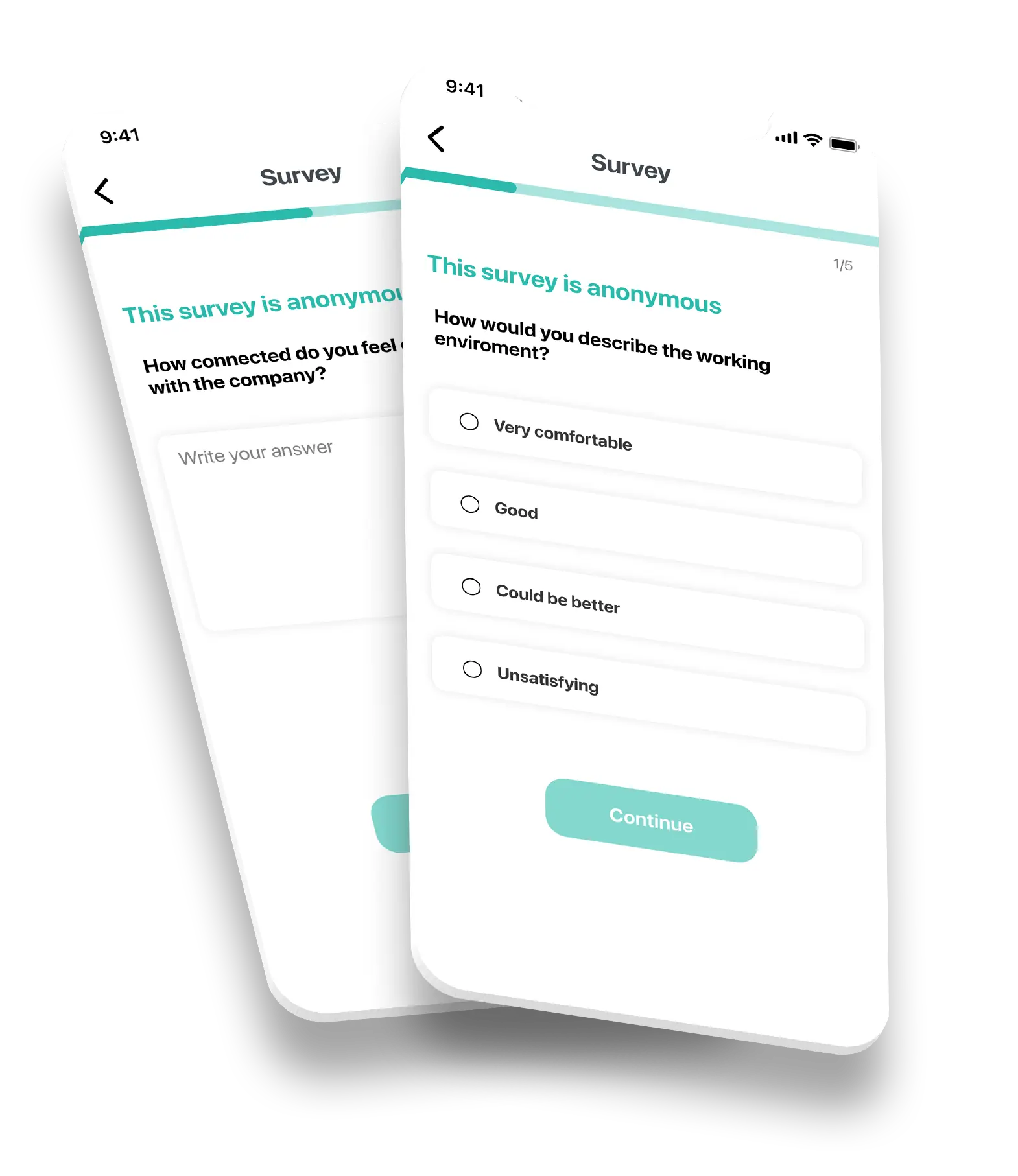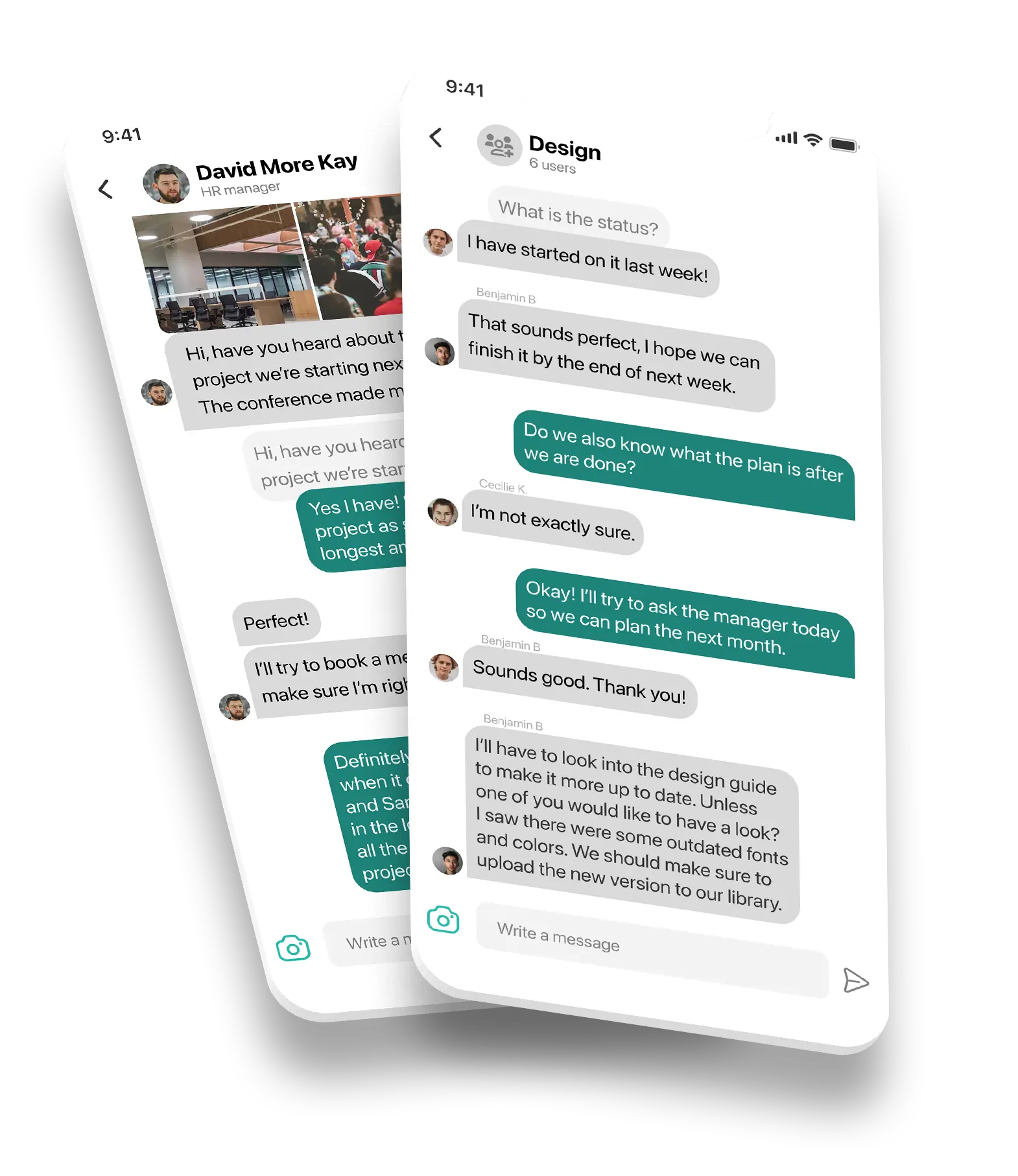 Get social with

group chats
By facilitating real-time communication and information sharing group chats enhance transparency and promotes open dialogue, empowering employees to actively participate and contribute to discussions.
Build community with
social walls

and

news

Spark dynamic interactions and empower employees to stay informed, connected and involved in company updates and discussions. Share insights, celebrate achievements, and foster a sense of belonging.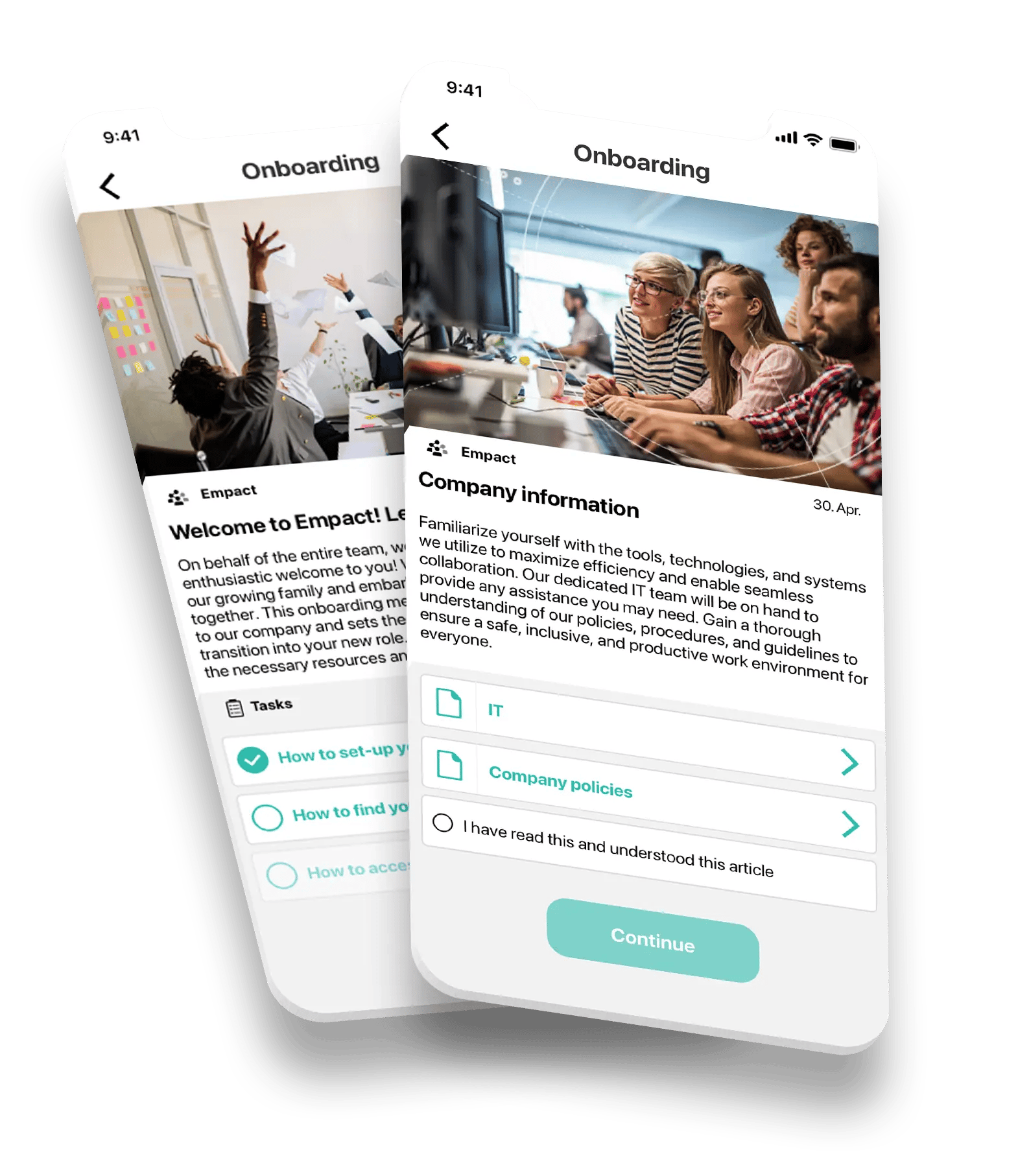 Facilitate individual growth with
onboarding
Digital onboarding promotes a smooth integration into the company culture, enhances skill development, and cultivates a strong connection between employees and the organization, ultimately driving engagement and retention.
One-stop to increase employee engagement
Make their voices heard
Deliver tailored messages, resources, and opportunities to specific employee groups, resulting in increased personalization and aligning communication.
Employer branding with reach
Employer branding boosts engagement by showcasing values, culture, and opportunities through visuals, storytelling, and interactive content.
Leverage data to engage
Identify areas for improvement, optimize employee experiences, and tailor engagement initiatives by analysing employee behaviour, preferences, and needs.
Employee Engagement in Practice
Os i Coop:

the employee engagement app that connects with 40,000 employees
Empact and Coop, one of Denmark's leading consumer goods retailers, teamed up to deliver Os i Coop, an employee engagement app to strengthen the organization's communication and core activities.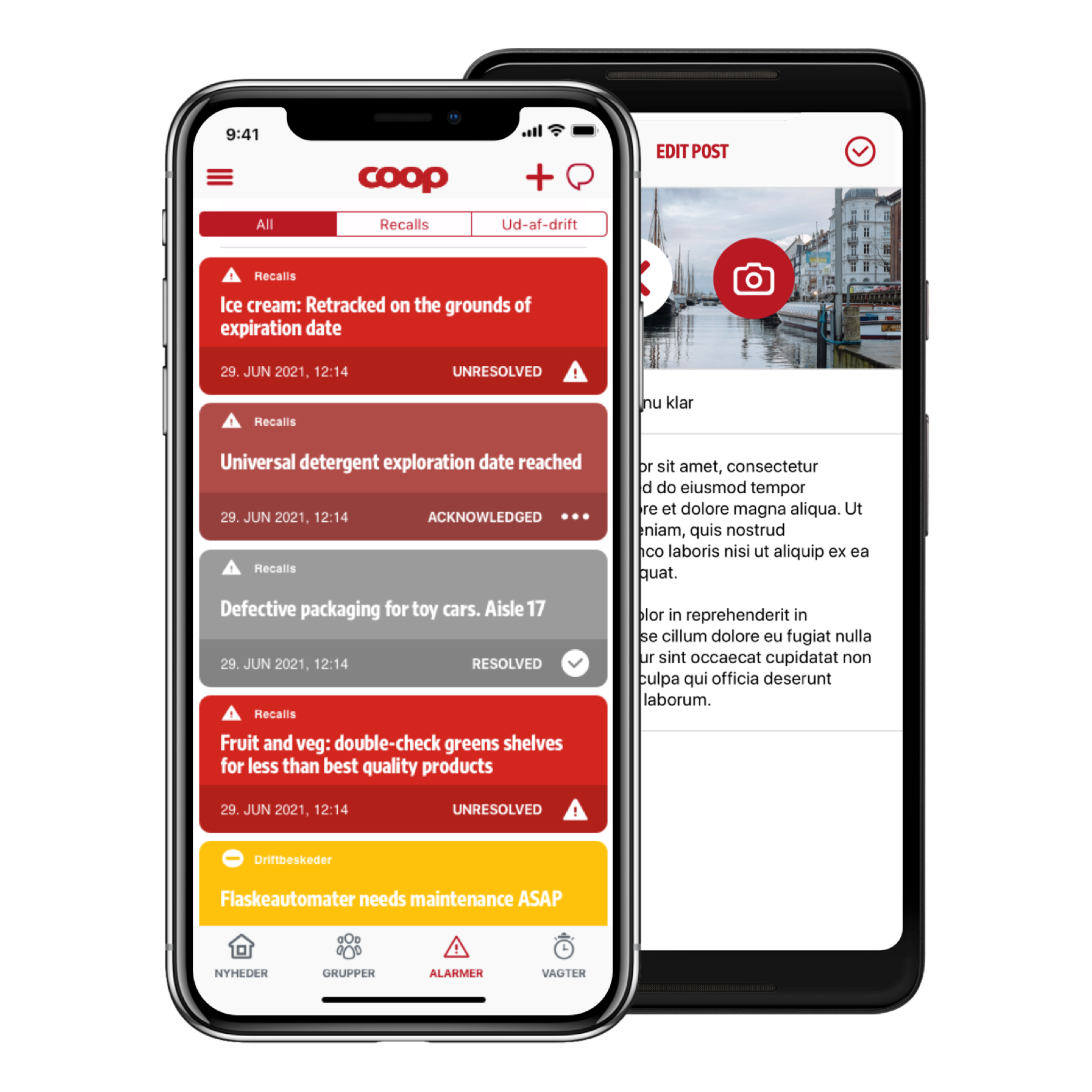 What is included?
Surveys
Social walls
News
Ideation
Chats
Onboarding
Knowledge sharing
And much more.